Faculty & Staff May Movement Mania
May 1st – May 31st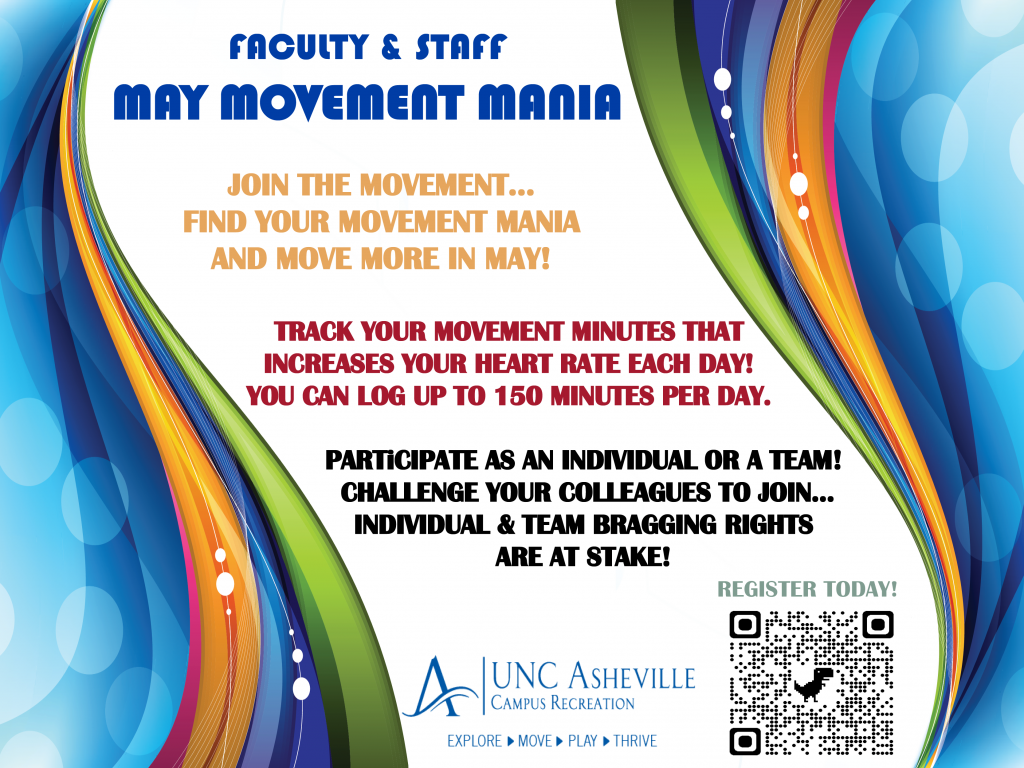 Join the movement…Find your movement mania and move more in May!  This is a friendly competition starting on May 3rd but you can Sign-Up anytime throughout the month of May.  Track your movement minutes each day on our tracking sheet, where you can log up to 150 minutes per day.  Activities can include walking, hiking, strength training, running, cycling, swimming, etc.  Anything that involves movement and increases your heart rate for a sustained period of time can be recorded.  Activities can be conducted anywhere such as at home, out exploring, at Campus Rec, while traveling, or wherever you find your movement mania inspiration.  Register Now for May Movement Mania, and you'll receive a confirmation email with instructions and a link to the May Movement Mania tracking sheet. Happy Movin' & Groovin' with May Movement Mania!
Campus Recreation Survey Closes May 6th
If you have participated with Campus Recreation, please take a few minutes to complete this survey. For questions, please contact recreation@unca.edu.