Bulldog Breaks
Subscribe to Bulldog Breaks!
By texting "recreation" to 44777, you can opt-in to receive a daily text message reminding you to center yourself, hydrate, move, or anything else that may help them keep calm and focused at home! Explore, move, play, and thrive with us, even from a distance.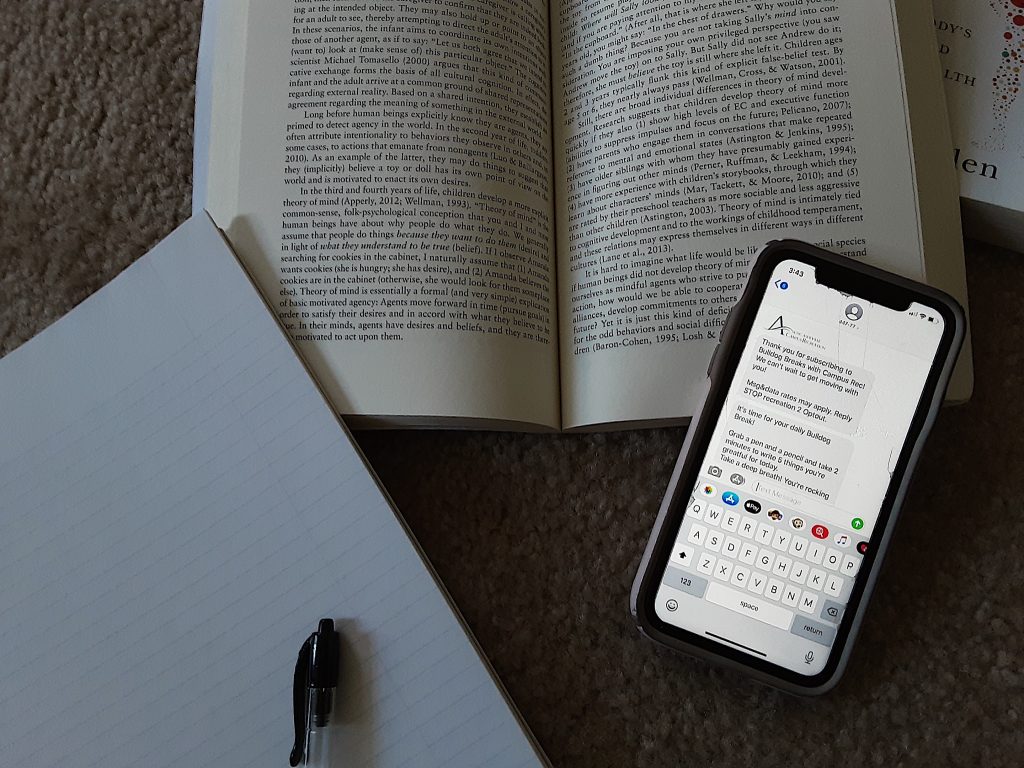 Texts can be stopped by replying 'STOP' at any time. Standard message and data rates apply.
Subscribers can also participate in "Fan Friday" by submitting an idea for a Bulldog Break in this Google form. Each Friday, a shoutout will be given to a person who submitted an idea! Anonymity is an option for those who do not want to be named.
Bulldogs Movin' and Groovin'
Your Campus Recreation Fitness Staff has been working from home to bring you resources to explore, move, play, and thrive from your home. Check our YourTube channel regularly for new at-home programs designed for all levels that can be done anywhere, anytime, with minimal to no equipment needed. Programs include a variety of yoga, circuit training, training specific sequences, tips, and more. See you online!