Outdoor Programs Presents: Purple Mountains Film Screening
Monday, September 28th, 7 p.m.
Reservations required through the Intramural App at IMLeagues.com/unca
FREE!
This is a live screening of the new film Purple Mountains, with an interview with professional rock climber and mountaineer Tommy Caldwell. In the new film Purple Mountains, pro snowboarder Jeremy Jones seeks common ground about climate change in the heart of America's purple states. You have two viewing options:
Watch the film live and in person in Alumni Hall in Highsmith
Watch the film live virtually at your convenience
Both showings take place at 7 p.m. on Monday, 9/27, and you must register in advance for either option.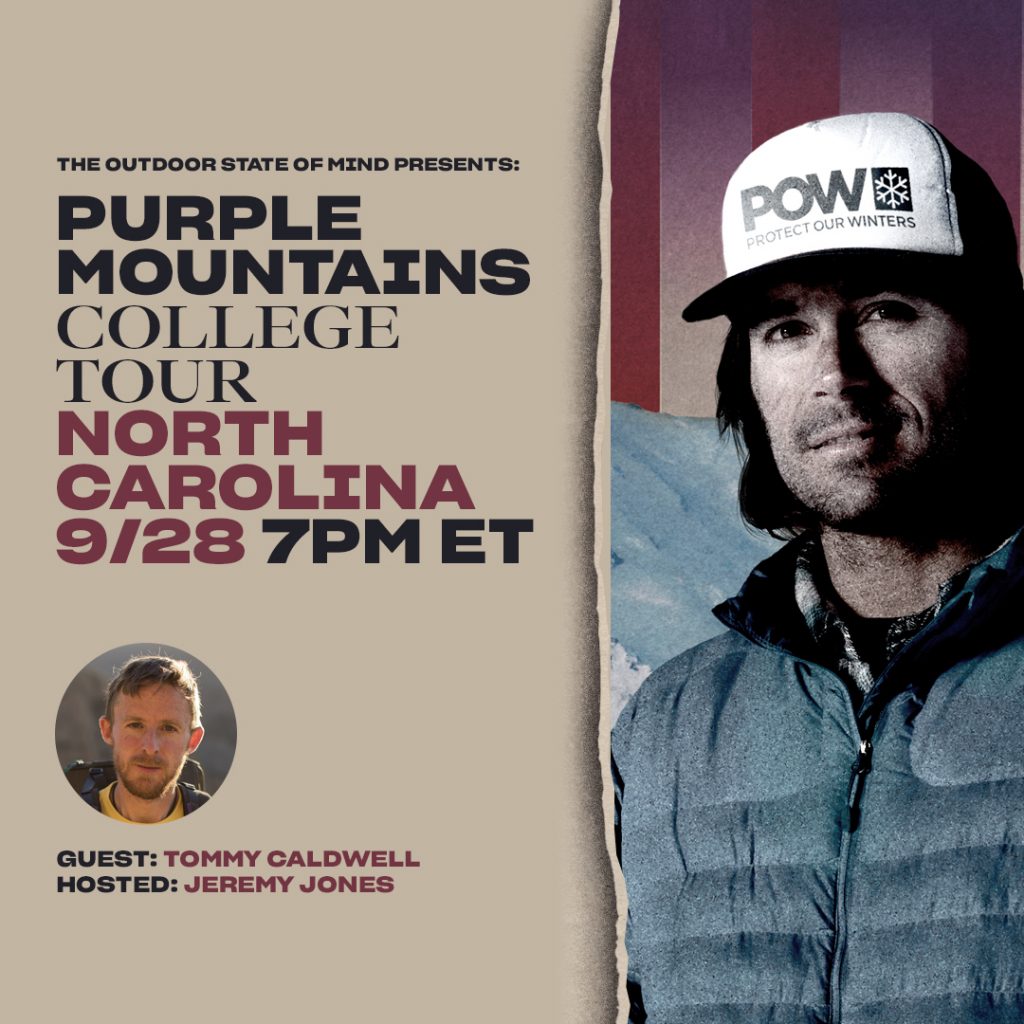 ---