Please note that reservations are required for all classes, programs, and facility use. To best meet the needs of our students and campus community, Campus Recreation facilities, classes, and activities, will only be available for currently registered students, faculty, and staff.  OLLI, Alumni, Spouses/Dependents, and Affiliate members, as well as Guests, can find more information by visiting COVID-19 Modifications.
Fall 2021 Rental and Repair Procedures
The Bike Shop will reopen on September 29, 2021.  Rentals will be available for weekends and full weeks, by reservation. Complete the Rental and Repair Request Form to reserve your pickup time on Wednesdays or Fridays, and set your time to return your bike. Reservations are required for all rentals, and are not confirmed until you are contacted by an employee of the bike shop. We suggest that you make a reservation at least 24 hours in advance to ensure the availability of your intended rental. Commuter rentals are free for one week. Mountain bike rentals can be made with check or cash, with exact change only.
Rental & Repairs
The UNC Asheville Bike Shop offers bike rentals and free maintenance to all students, faculty, and staff. As an educational shop, expect to stay with your bike during the repair whenever possible. Our mission is to teach you the skills and know-how to perform your own maintenance in the future. Trained student bike mechanics will be on-hand to assist you with all of your bicycling maintenance needs. Some services, depending on the complexity of the maintenance request and/or if new parts are required, may take longer or require a nominal fee.
Rental Options
The bike shop has a rental fleet of over 35 bikes, both mountain bikes and commuter bikes. Each bike rental comes with a lock and helmet and bikes can be rented for up to a week at a time. Rentals are available to all UNC Asheville students, faculty and staff. The best part is that commuter bikes are free for students!
Bike Shop Rental and Repair Request Form
Bike Shop Rental Rates
Location & Hours
The Bike Shop is located at the very bottom of Highsmith Union down the stairs past the free store.
September 29th – November 30th
Wednesday & Friday: 1:00 PM – 4:00 PM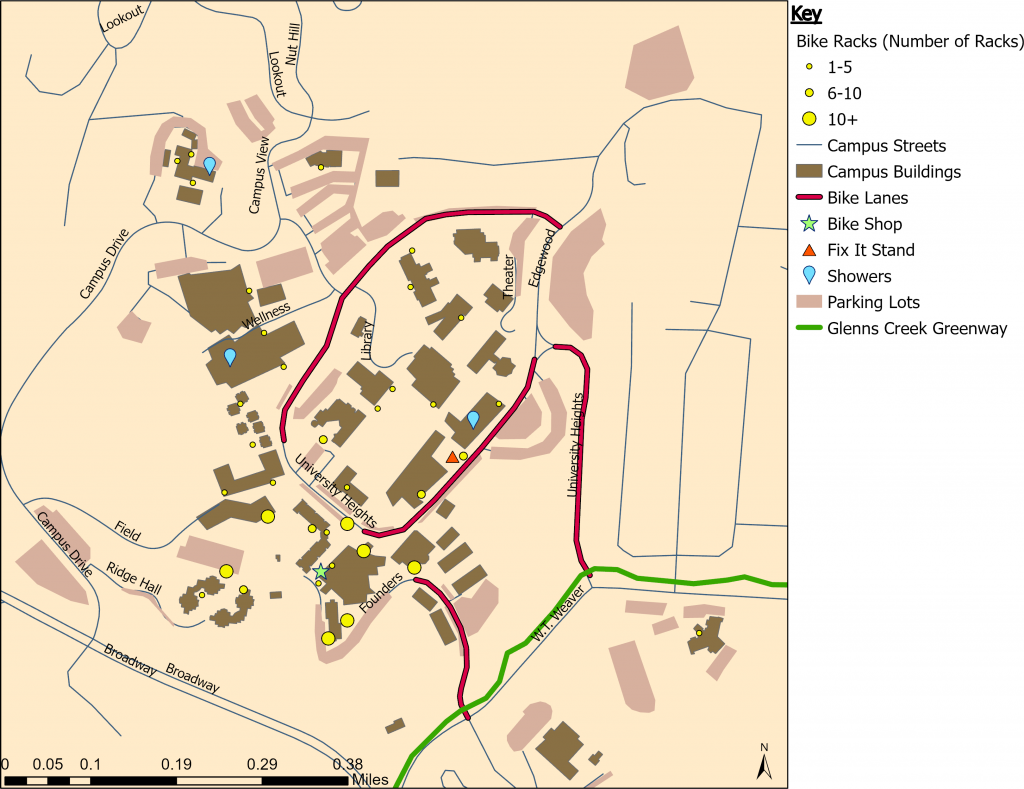 Questions? Contact the shop during business hours at 828.232.5178 or email bikeshop.rec@unca.edu.