The Bike Shop offers a variety of bike-related resources, including commuter and mountain bike rentals, bike repair, and bike repair education. Bike rentals and repair are available to all UNC Asheville students, faculty and staff.
Bike Shop Hours
Fall and Spring Semester
Monday through Friday, 2 p.m. to 5 p.m.
Located in the bottom of Highsmith Student Union
828.232.5178
bikeshop.rec@unca.edu
Rentals and Repair Information
Rentals: Rentals are available during the Fall and Spring semesters for weekends or full weeks. No reservations are required, just drop into the shop during open hours. The bike shop has a rental fleet of over 35 bikes, both mountain bikes and commuter bikes. Each bike rental comes with a lock and helmet and bikes can be rented for up to a week at a time. Rentals are available to all UNC Asheville students, faculty and staff. The best part is that commuter bikes are free for students! Check out our Bike Shop Rental Rates for more details.
Repairs: As an educational shop, expect to stay with your bike during the repair whenever possible. Our mission is to teach you the skills and know-how to perform your own maintenance in the future. Trained student bike mechanics will be on-hand to assist you with all of your bicycling maintenance needs. Some services, depending on the complexity of the maintenance request and/or if new parts are required, may take longer or require a nominal fee.
The bike shop can get quite busy at the beginning of the semester; please email us at bikeshop.rec@unca.edu prior to dropping in if you have an urgent issue.
Location
The Bike Shop is located at the very bottom of Highsmith Union down the stairs past the free store.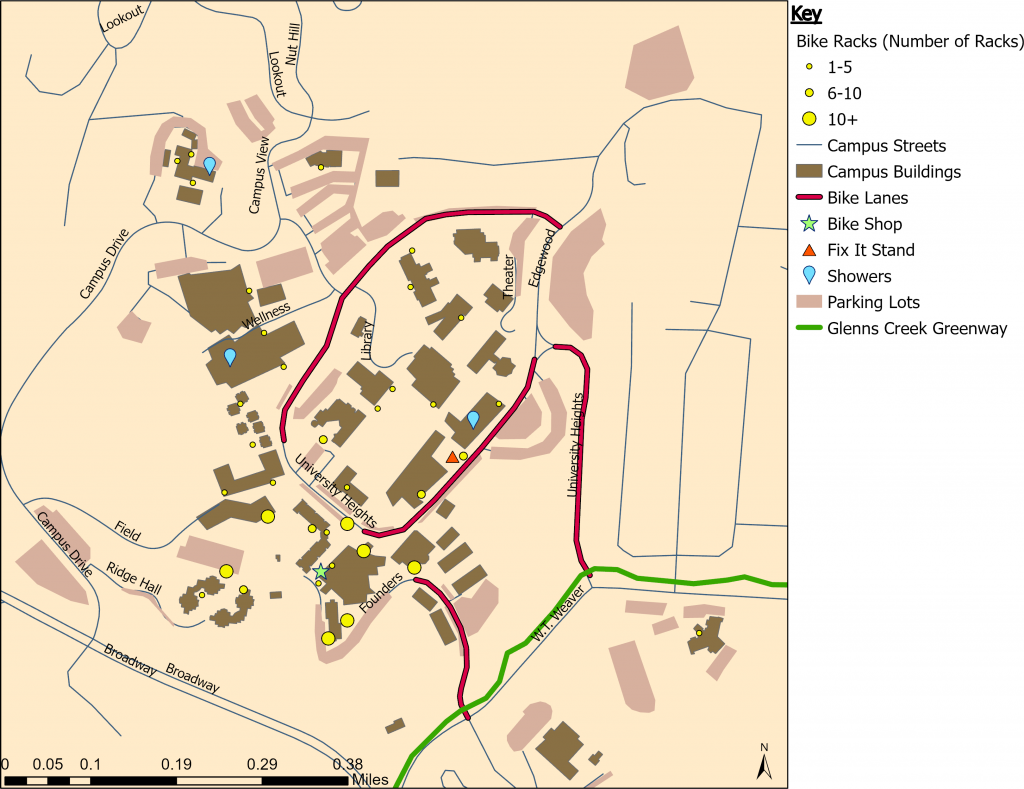 Questions? Contact the shop during business hours at 828.232.5178 or email bikeshop.rec@unca.edu.